Gentle Roof Cleaning To Care For Properties in Dayton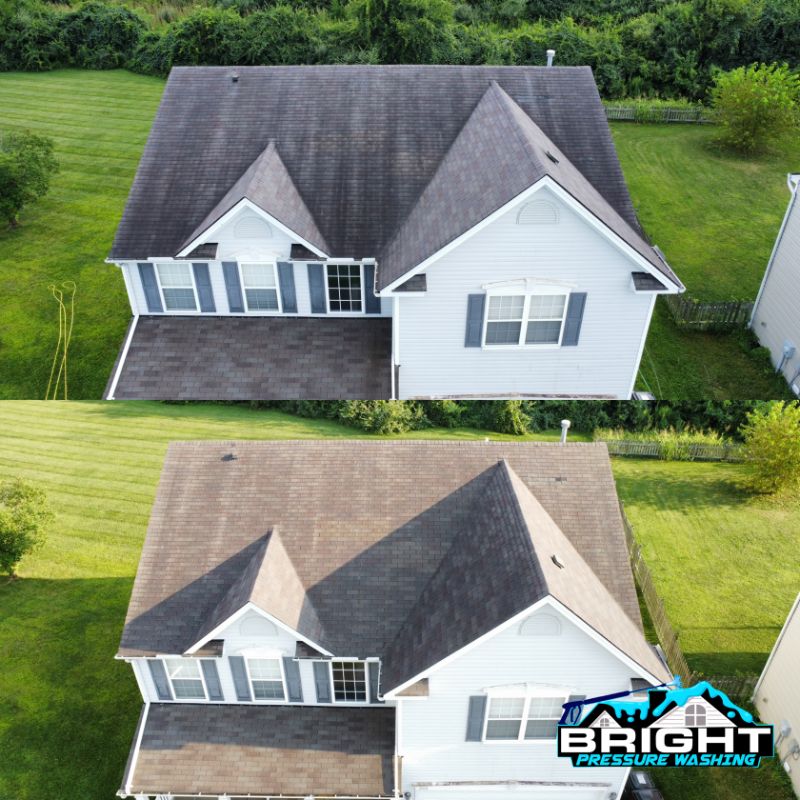 For all your roof cleaning needs in Dayton, Ohio, Bright Pressure Washing has got you covered!
Bright Pressure Washing has been helping people in Dayton with their pressure washing needs for years. What sets us apart from other Dayton pressure washing companies isn't just our commitment to quality results and dedication to customer satisfaction, but also our extensive knowledge in pressure washing methods and our wide variety of services. We handle everything from gutter cleaning and brightening, to full house washing, to graffiti removal, and much more.
One of the services we want to highlight on this page is our roof cleaning package.
The roof of your home can become covered in all kinds of nasty grime and gunk over time, such as mildew, moss, and algae. In some extreme cases, you may notice black streaks, which indicate the presence of toxic mold. You need to clean this off right away before it causes lasting damage to your home or it causes harm to your family.
However, it can be tough cleaning your roof without the right equipment or experience. You'll need expert help if you want real results. That's where we come in.
Our roof cleaning service is truly second to none. We can climb onto your Dayton home and spray down the roof to remove all traces of nastiness for good. But how exactly do we do it? One way we're able to accomplish it is via soft washing, which we elaborate on below.
Soft Washing
Soft washing, also sometimes referred to as no-pressure or low-pressure washing, involves us turning down the pressure on our equipment. We also add in special soaps and detergents into the mix, creating a potent solution. This lets us gently yet thoroughly scrub down delicate areas around your home, such as your roofing shingles or windows, without damaging the surfaces underneath.
The best part? We only use non-toxic, eco-friendly chemicals, meaning you don't need to worry about damage to your home or harm to the environment!
Want to learn more about roof cleaning or our other Dayton pressure washing services? Don't hesitate to call us today. Our pressure washing experts are standing by to take your call and to address your questions or concerns. We want to give you peace of mind and to let you know you're in good hands. We can't wait to hear from you!
Roof Cleaning Project Gallery
Latest Projects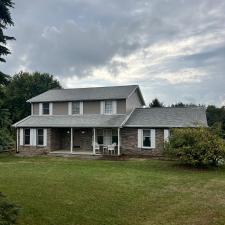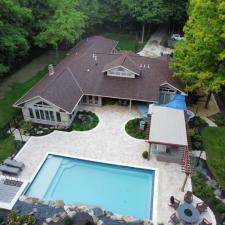 Roof Cleaning Treatment in Beavercreek, OH
Greg is a recurring customer for us, and noticed his roof was starting to get black streaking appearing on the front of his roof-very visible as you pull in the driveway. He also noticed patches of moss starting to grow under some specifically shaded areas. With just […]
Exterior Cleaning Articles & Tips
How Often Should You Have Your House Washed?

Maintaining a clean and well-kept home is not just about the aesthetics, but also about ensuring the longevity of your property. One of the most effective ways to keep your house looking its best is by regularly washing it with a pressure washer. However, many homeowners […]

Commercial Pressure Washing Explained

At Bright Pressure Washing, we understand how important it is to own and operate in a clean space. Each building is typically owned by someone or something, and occupied by customers, guests, or employees. Having a clean building free of grime and contaminants whether it be […]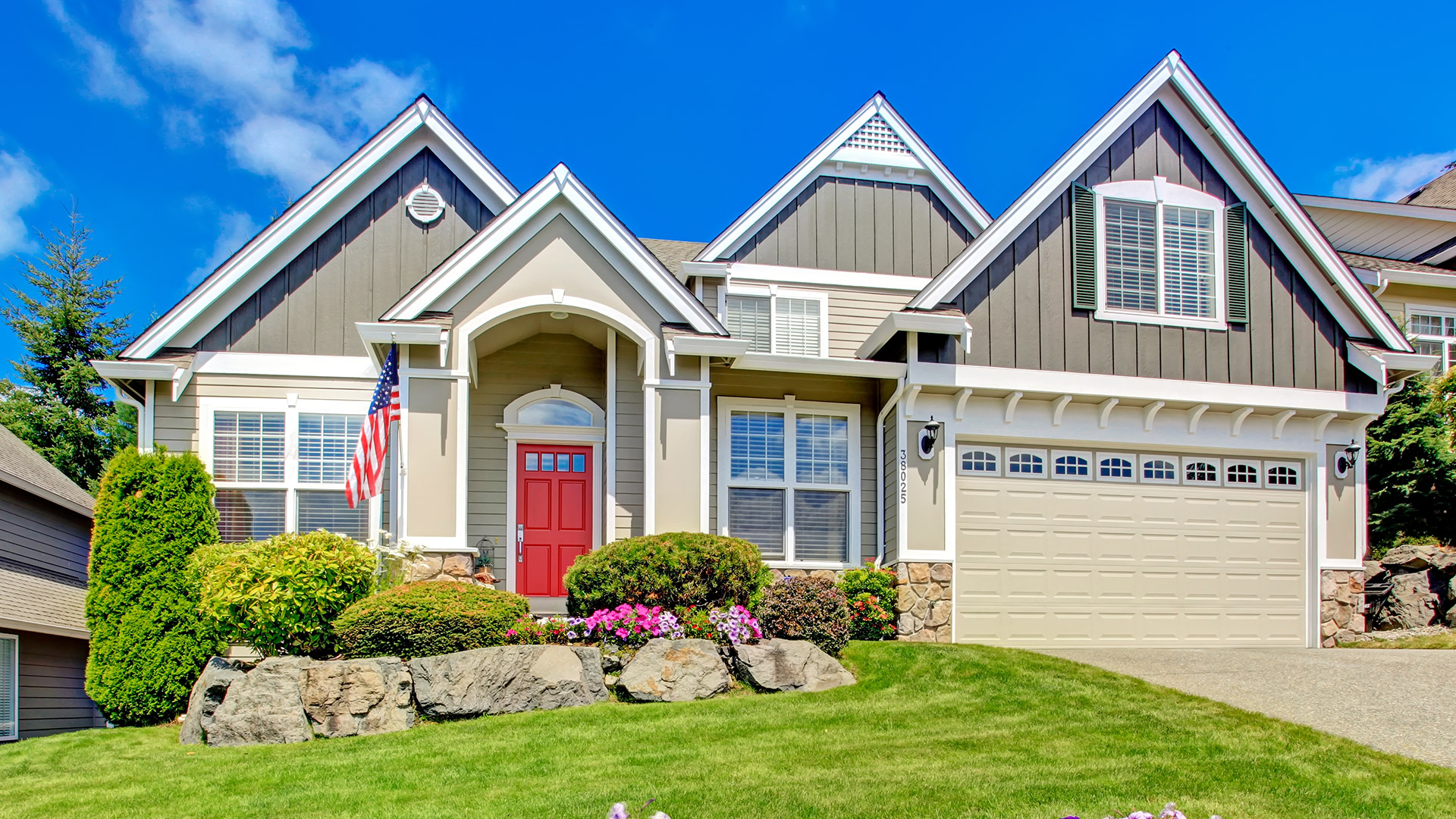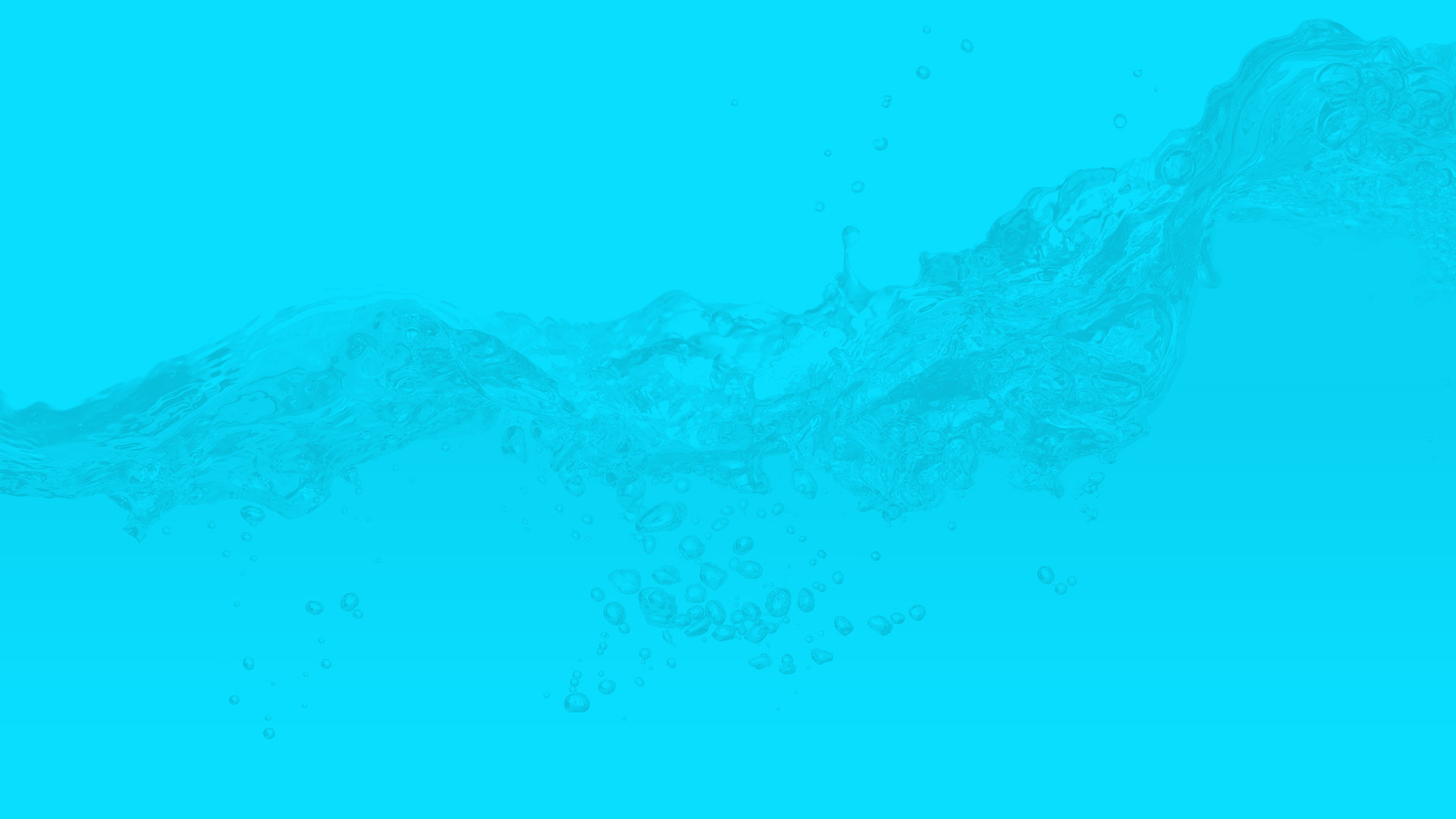 Contact Your Dayton Pressure Washing Experts Today!