Commercial Pressure Washing Explained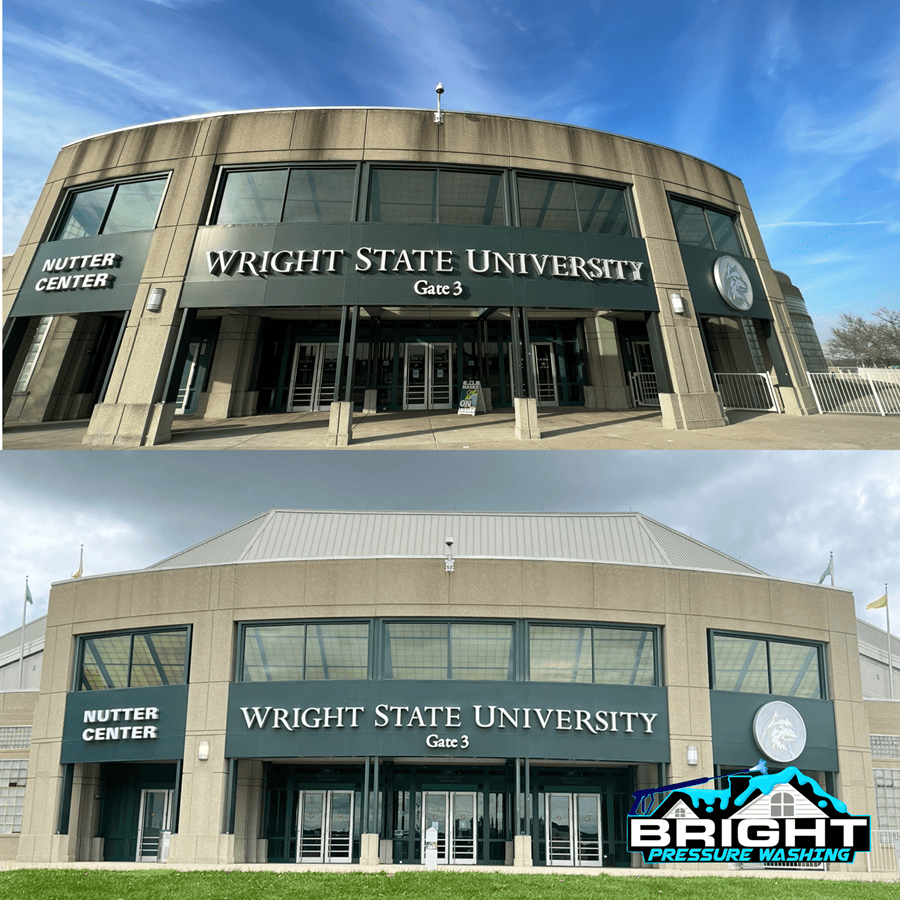 At Bright Pressure Washing, we understand how important it is to own and operate in a clean space. Each building is typically owned by someone or something, and occupied by customers, guests, or employees. Having a clean building free of grime and contaminants whether it be on the inside or out speaks volumes about what type of operation is being ran there. We're certain that employees, guests, and any people passing by view your business a certain way, and exterior cleaning and pressure washing services ensure that image stays it's very best.
Our commercial pressure washing services cover quite a large variety of services for all types of buildings. Think, every single building you drive by pretty much qualifies to be washed or cleaned at some point in its life. Think about how you view a dirty, neglected building versus if that building were freshly washed. No dirt or mold stains on the walls or structures, and fresh, clean concrete out front. How would you feel about the dirty, neglected building vs. the clean one? Maybe you're an employee there and would like to have a cleaner building to enter every day, or maybe you're just on a lunch break going through a greasy and beat up drive through to get your lunch. That is the type of value we aim to provide with our commercial pressure washing services.
Whether these buildings are restaurants, churches, on a military installation, or owned by a large company, they all suffer from becoming weathered and dirty at some point in their life. Investing a bit into building maintenance to keep your property in tip-top shape says a lot about your brand and what you provide for it. Let's take a deeper look into how Bright Pressure Washing's services can address nearly any situation.
Types of Buildings and Areas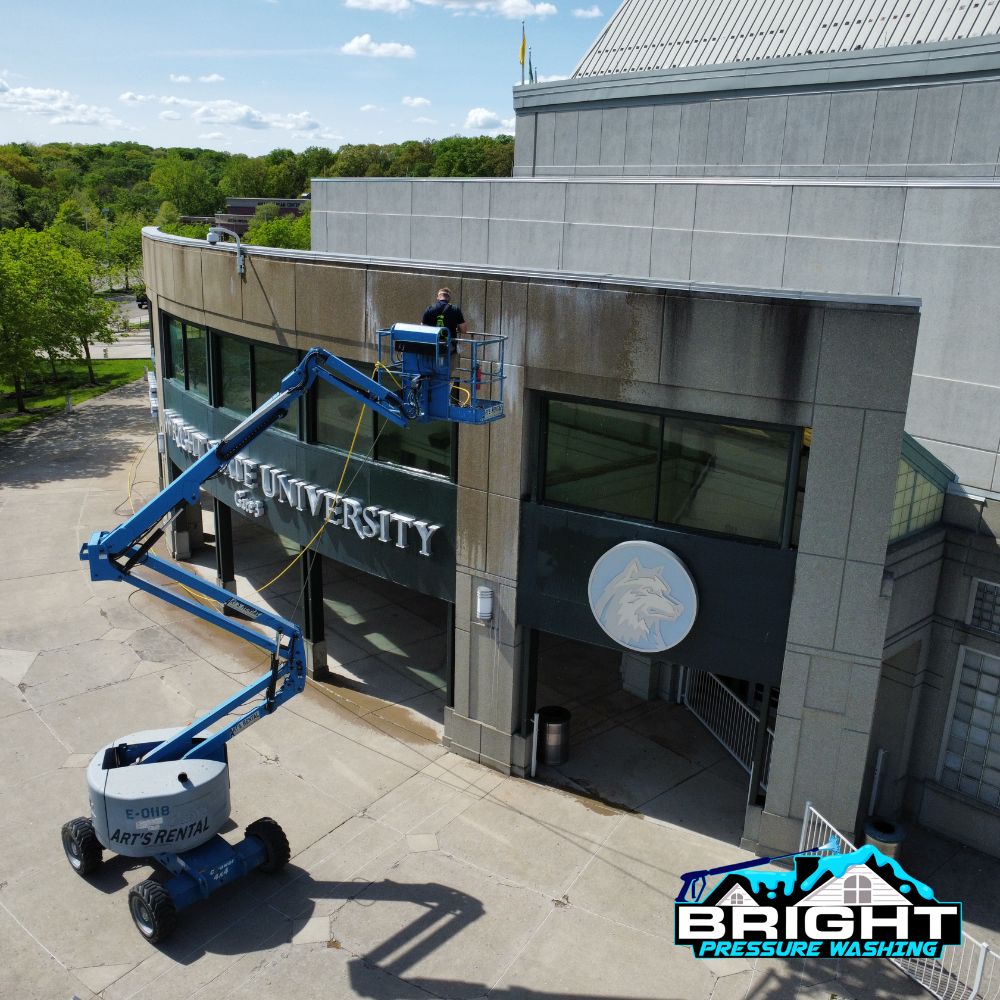 Office buildings, restaurants, industrial facilities, commercial warehouses. Maybe it's an outdoor patio area, event center, or a college campus. These are all different types of structures or areas that we at Bright Pressure Washing have been asked to clean up at some point or another, and each one was a unique job itself. The finished product for each one has always made a stellar difference for the owner, employees, and customers.
If you think you have a unique situation with your building, look no further. Armed with knowledge and experience, we aim to find a solution to wash every single property we are asked to approach. Maybe it's indoor. Maybe it's high up off the ground, there's no water source nearby, or poor drainage is an issue. Perhaps it's a unique stain in a strange spot that needs removed. Combining knowledge with the proper equipment, Bright Pressure Washing is prepared to tackle any job through a mix of hard work, chemical treatment if needed, and high-pressure washing.
Commercial Pressure Washing/Surface Cleaning
Maybe you thought this is something you considered tackling yourself, which is great, but many times you'll find a better option is hiring a professional is a much better option. Surface Cleaning and Pressure Washing of flat surfaces such as floors and entryways or even outdoor concrete areas comes easy to us. We're equipped with large commercial grade pressure washers and surface cleaners that were made to tackle large areas quickly and thoroughly, and is a much better option than having an employee stand there with a wand going back and forth for hours. We're able to pressure wash well over 1000+ square feet of concrete per hour and rinse, leaving a perfectly clean finish. Combine expert-grade equipment with chemical knowledge and you've just hired a company capable of degreasing industrial floors or fast food drive throughs extremely quickly and efficiently, or washing and disinfecting concrete contaminated with organic mold and algae in no time.
If you still want to tackle it yourself or having an employee do it we always encourage DIYers, however sometimes you'll find it's better to use the right tool for the job. Or in this case, company.
Commercial Building Soft Washing/Wall Cleaning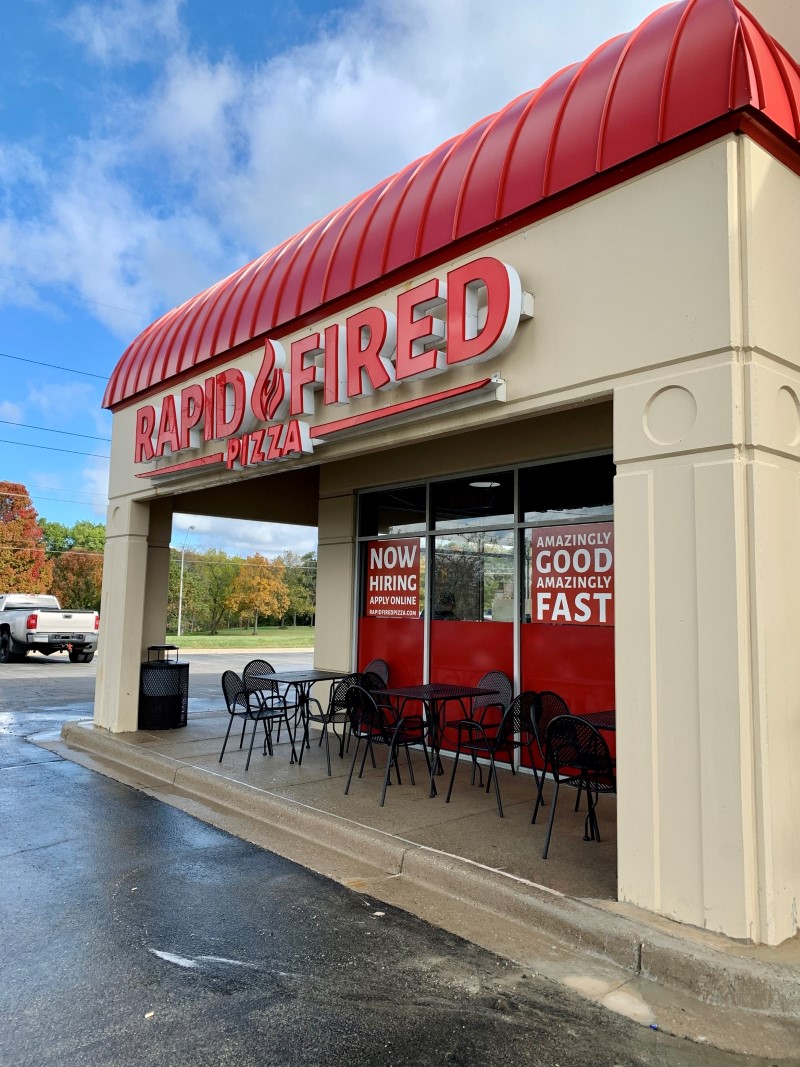 Plenty of buildings fall victim to poor water drainage control near the roof using flashing or gutters, or maybe the architecture is just structured in a way that naturally catches more water in some areas than others. The result is typically large, vertical, black mold streaks and stains that develop over time as a result of excessive moisture exposure over prolonged periods of times. Another culprit that can develop would be different green, red, and orange organic stains due to the moisture.
Depending on the surface and location, sometimes this can be pressure washed off it it's just a small area near the ground. But what about running into scenarios where its not reachable from the ground or pressure washing won't get it off? That's where our expertise with soft washing and exterior building cleaning comes in.
We at Bright Pressure Washing are equipped with the knowledge, wash solutions, and equipment to tackle these stains from the ground all the way up to 2.5+ story tall buildings. Black mold and red/green organic stains 30 feet up the side of your building are quickly eliminated by our building soft wash mix by killing any organic specimen growing, and then washed off using low pressure rinsing to leave the area stain free and new looking. We specialize in revitalizing large exterior building surfaces that really catch the eye of customers driving by or employees arriving for work. Check out the gallery located on our Commercial Pressure Washing service page to see some real results.
Commercial Roof Cleaning
Perhaps you've noticed your building's shingle or metal roof has started to look dull, dirty, or has some severe black streaking appearing on it. Unsightly black streaks on your shingles are actually a result of an organic bacteria named Gloeocapsa Magma, that feeds on moisture and the limestone in your shingles. Not only do these stains detract from the appearance of your business's building, they accelerate the wear and tear your shingles receive over time and should be addressed sooner rather than later.
Using our Commercial Roof Cleaning soft wash mix, we treat all parts of your roof to remove black staining, green algae, moss, and lichen growing on your roof. This service is compatible with all roof including asphalt shingle, metal, Spanish tile, slate, and more. Typically in our area we only really see a traditional asphalt shingle roof with the occasional metal roof, but we are equipped to treat and wash all types of roofs.
FAQ: Our Commercial Roof Cleaning soft washing process is completely safe to use on house and building shingles, does not remove the sediment layer from asphalt shingles, and is often recommended by shingle manufacturers as a safe and effective way to treat blue and green algae and black staining. It's the industry standard process for roof cleaning companies across the nation, so rest assured it is completely safe!
Stain Removals
Unsightly stains plague exterior surface quite frequently, and if that is one of your concerns, we're got you covered. Armed with the correct knowledge and expertise of treating unique stains, we're prepared to tackle them all. The most common ones seen are:
Rust
Oil and grease stains
Graffiti
Hard water stains
Calcium staining
Calcite/Efflorescence
& More!
Combining different chemical treatments and high-pressure washing abilities allow us to eliminate many unsightly indoor and outdoor stains. Contact us with any questions to see how we can help!
Conclusion
The experts at Bright Pressure Washing are your experts when it comes to cleaning up any size or condition commercial property you may own. We're highly equipped to clean large areas safely and efficiently, and are ready to tackle any type of work you need help with. Floors, walls, and roofs are all in our line of expertise as well as any unique stains, no matter the size. Contact us when you are ready to get your property cleaned up and in tip-top shape as soon as possible!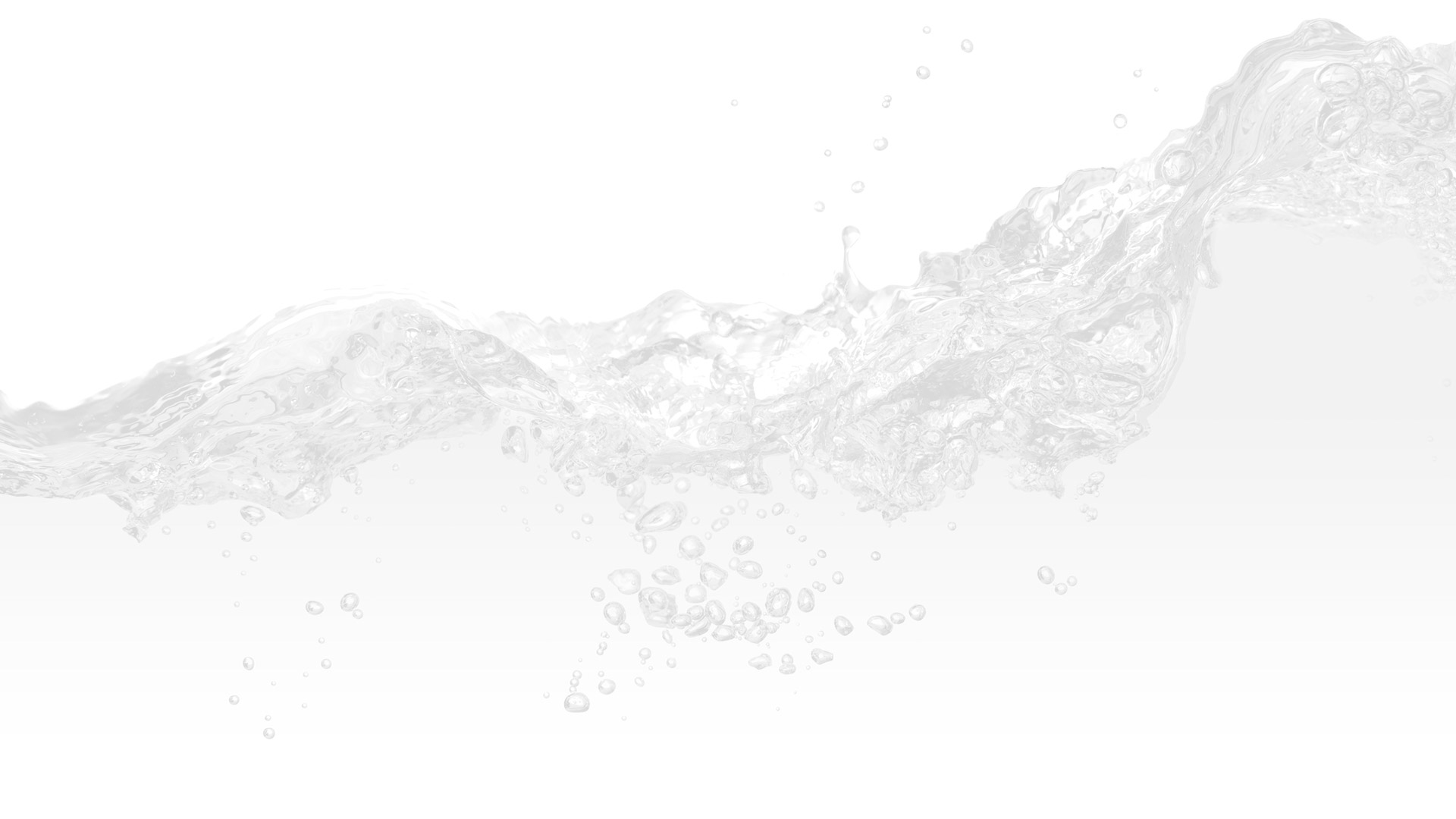 Recent Projects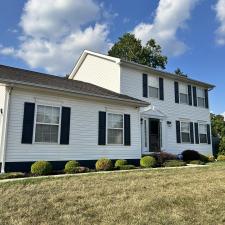 Clayton House Washing and Driveway Pressure Washing
Our customer over in Clayton had their fence stained recently and wanted to keep the ball rolling by having their house and driveway pressure washed to further increase their curb appeal. They gave us a call and we got them set up with a quote and a […]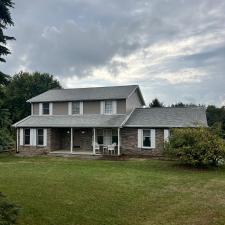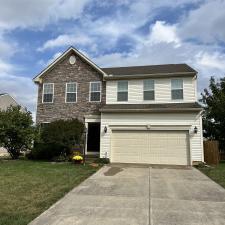 Professional House Washing Performed in Xenia, Ohio
Sarah rents a house in Xenia, which is a Ryan Homes house build. Like nearly every other home here, they suffer greatly from mold, algae, and mildew buildup on their siding. Sarah found us on Google and called to hire us for House Washing. We got Her […]
Exterior Cleaning Articles & Tips
How Often Should You Have Your House Washed?

Maintaining a clean and well-kept home is not just about the aesthetics, but also about ensuring the longevity of your property. One of the most effective ways to keep your house looking its best is by regularly washing it with a pressure washer. However, many homeowners […]

Commercial Pressure Washing Explained

At Bright Pressure Washing, we understand how important it is to own and operate in a clean space. Each building is typically owned by someone or something, and occupied by customers, guests, or employees. Having a clean building free of grime and contaminants whether it be […]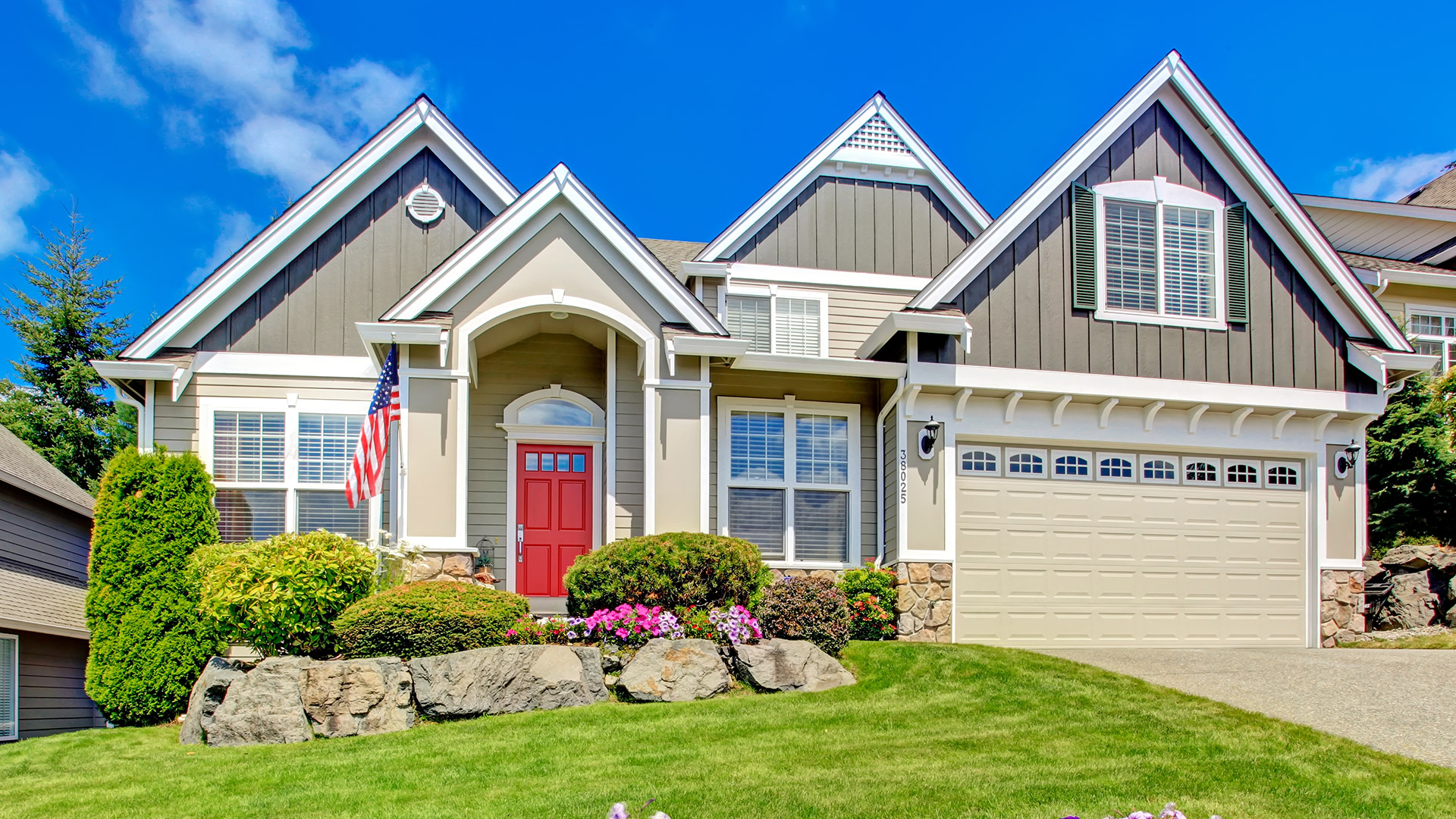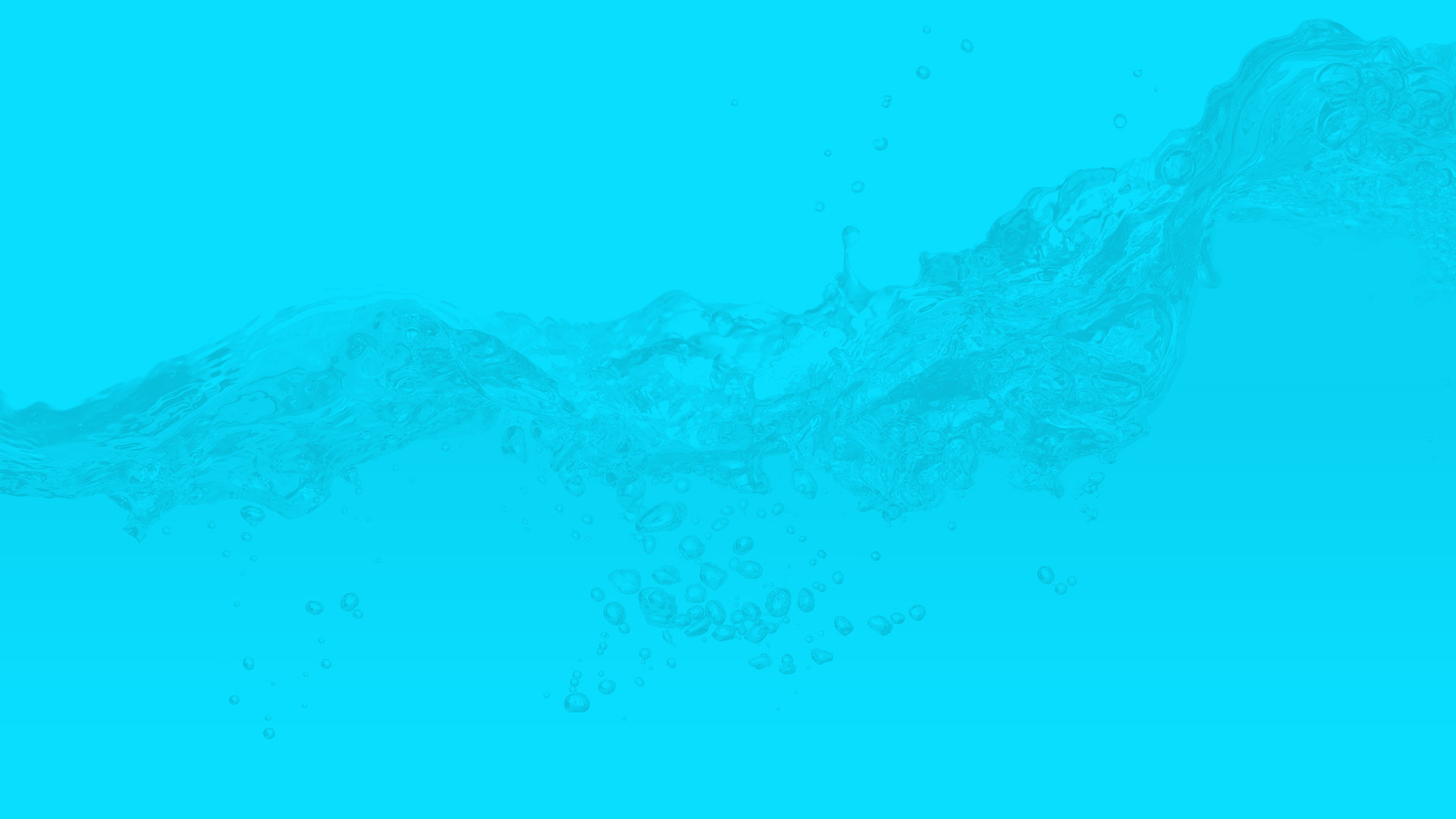 Contact Your Dayton Pressure Washing Experts Today!