How To Use Soap With A Pressure Washer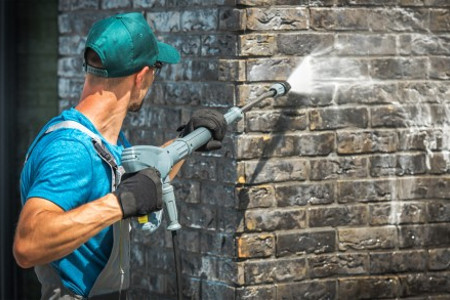 Soap with a pressure washer? Why would someone want to do that? What kind of soaps would they be using? These might be some of the questions that crossed your mind when you read the title of this article. Soaps are very important in the right situations and often make cleaning much easier and more efficient, saving you some elbow grease. Let's talk about it.
Exterior Cleaning with a Pressure Washer
Pressure washers are designed to clean objects and surfaces by utilizing high pressure water. Soaps and detergents can be used as well to make this task much easier, which we will go over shortly.
A "pressure washer" consists of a small electric or gasoline engine mated to a pressurizing water pump. The bigger the engine, the more water it can pump, and the faster you can wash. Add on some accessories like different tips, hoses, guns, attachments, injectors, and you now have a wide arsenal of cleaning tools ready to tackle many different outdoor cleaning tasks. Or inside if you don't mind a big mess.
This article will focus on soaps, different kinds, their uses, and how they can be applied.
Different kinds of "Soaps"
"Soaps" is really a broad term in the pressure washing world for any type of liquid chemical that can be applied to make cleaning safer, easier, and more efficient. Some of the chemicals we use have fancy scientific, technical name that must be handled with care, and some don't. There exists a solution for nearly every application out there such as car & truck washing, house washing, roof cleaning, concrete cleaning, rust stain removal, calcite & efflorescence removal, heavy equipment & machinery cleaning, and the lost goes on. These are often applied with a pressure washer but can also be applied with a 12v washing system or a pump sprayer. Let's go over them:
Degreasers are a type of chemical that quite literally de-grease things. Degreasers are essential for pressure washing business owners as they are used to remove anything oil based that would not normally come up easily with regular pressure. Degreasers help with things such as engine oil stains, greasy restaurant entrances and hood cleanings, and hydraulic fluid on heavy equipment. They can be applied with a pressure washer either full strength or diluted, depending on the severity of the case. It is important to know that oil stains in masonry (concrete, brick, driveways, etc) are nearly impossible to get out completely. This is because masonry is porous (has tiny holes in the surface) and absorbs liquids. Pressure washing can only remove surface dirt and stains, not oil deeply absorbed into masonry. Hot water power washing and heavy degreaser makes a big difference though.
Sodium hypochlorite (SH), or bleach, is a commonly used chemical to kill organic matter. Many other close options exist, but SH is the easiest, most accessible solution. It is used to kill everything growing including moss, mold, algae, mildew, lichen, and more. Yes, it will also kill precious flowers, bushes, and grass if applied directly too strong. SH is the common chemical used for house washing, roof cleaning, and driveway cleaning as it works fantastic, is cheap, and effective. It is best practice to always pre-water any plants and grass nearby before applying SH and to heavily rinse immediately after to prevent killing any of your vegetation. Also never spray SH without knowing how strong you are applying it, in most cases a diluted mixture will work well and prevent unwanted damage.
Stain removers are made for different applications including rust stains, red clay stains, battery acid, calcite, efflorescence, and more. These are often the only way to remove these types of stains, as pressure alone will not be sufficient. It is best to hire a professional to address these cases and deal with them appropriately, as the chemicals can be quite dangerous and expensive, and the stains can be hard to identify without the right knowledge.
Lastly there are specific car shampoos and waxes made for automotive applications and heavy machinery washing such as washing fleets of semi-trucks or heavy earth-moving equipment. For basic car washing and waxing there are soaps that can be applied before hand washing to lubricate dirt particles and prevent them from scratching the surface. For more advanced washing like semi-truck fleets there are advanced two-step soap solutions that exist that lift dirt and grime and can be rinsed away without hand washing the vehicle.
How to Apply Soaps
Let's go over 4 ways that are commonly used to apply soaps for exterior cleaning.
Downstream Injector: This is the most common and affordable way of applying chemicals with a pressure washer. The injector is placed on the exit of your pressure washer pump and before your hose. It features a small spring and a check ball that allow chemical to be drawn through a tube from a bucket into your pressure washer stream if you are using a low-pressure soap nozzle. These will not draw chemical when using high-pressure tips for washing. The downside to these is that eventually the small spring inside will fail and need to be replaced and these injectors often have a quite low, fixed chemical draw rate. This means you can not adjust how much chemical is being drawn. Other upgrades exist out there for these injectors that improve draw rate and reliability but are quite expensive.
X-Jet: The X-Jet was invented for pressure washing technicians that needed a way to apply soaps at different strengths and more efficiently. The X-Jet is an attachment for the end of your gun with an adjustable spray pattern that can be used as a side fan tip or long-range soap tip to apply chemicals. It also features 15 small plastic, color coded proportioners that can be changed out to adjust the strength of chemical being drawn all the way up to 1:1. There is a hose barb on the nozzle that you can connect to a bucket of soap to spray. This is a great option that helps solve a lot of issues when it comes to applying soaps at ranges and strengths, however this product can be pricy and carrying a bucket around with you can be a hassle.
12v Washing System: This is the most advanced and expensive solution typically only for professional pressure washing technicians. It is not used with a pressure washer. Instead, it is a separate system composed of a 12v battery, an electric pump, soap tank, hose, reel, and gun. It is the most efficient way for professionals to apply any type of chemical to large areas.
Pump Sprayer: A pump sprayer is not used with a pressure washer, but it is a great way to apply chemicals for your job. They are best used for small area applications when full-strength chemical application is needed. They can usually be purchased for less than $30 at a home improvement or hardware store.
Conclusion
By now you should have a better understanding of different types of soaps, stain removers, their applications, and how to apply them. Degreasers are great for heavily oil-stained jobs and equipment, Sodium Hypochlorite and other cleaners take care of organic matter and disinfecting. Stain removers tackle stains such as rust, calcite, efflorescence, red clay, battery acid, and more. These are most commonly applied through a downstream injector, X-Jet, 12v washing system, or a pump sprayer to get the job done.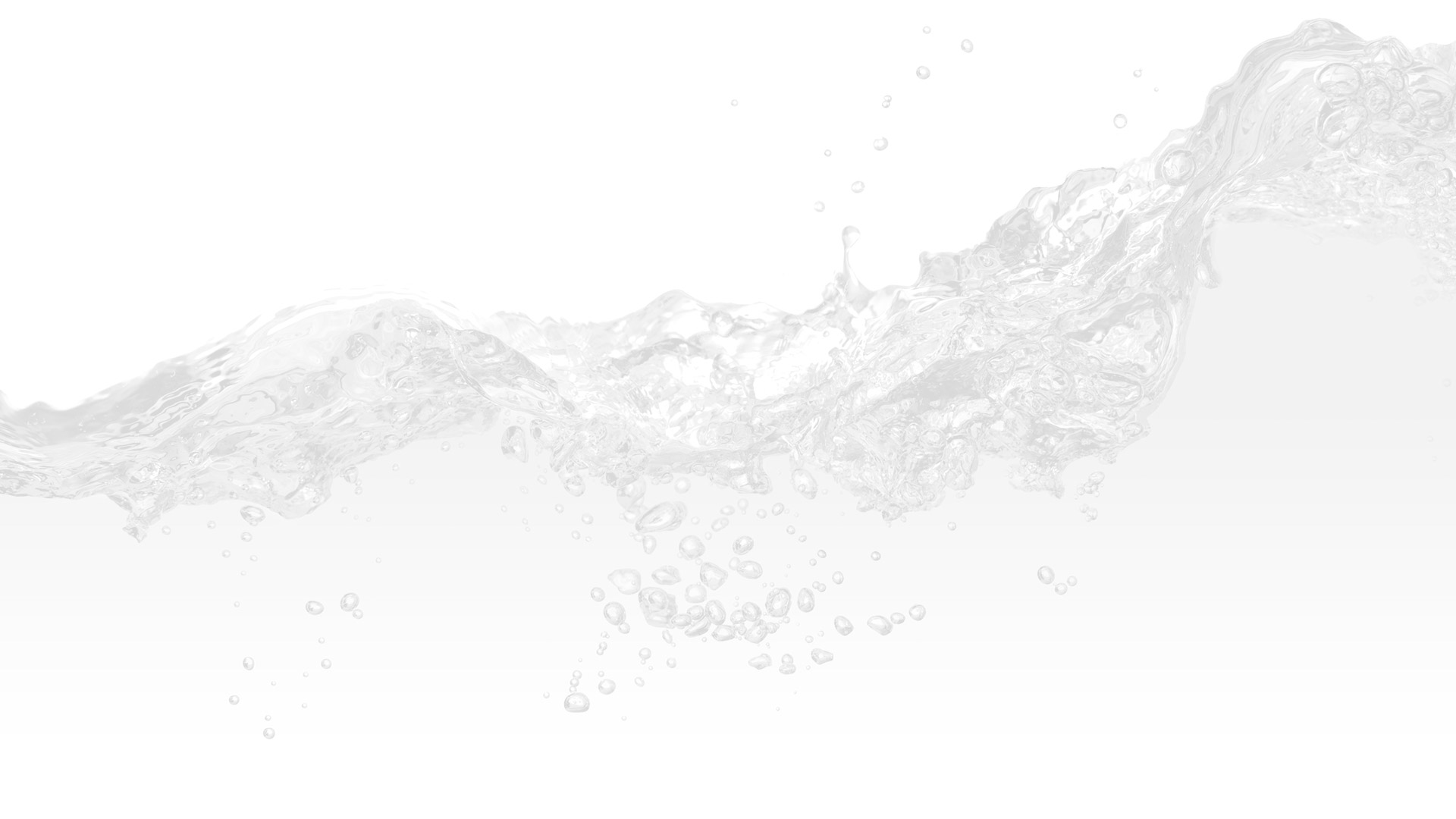 Recent Projects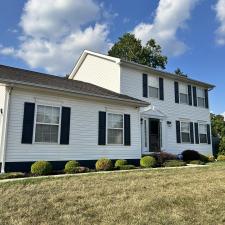 Clayton House Washing and Driveway Pressure Washing
Our customer over in Clayton had their fence stained recently and wanted to keep the ball rolling by having their house and driveway pressure washed to further increase their curb appeal. They gave us a call and we got them set up with a quote and a […]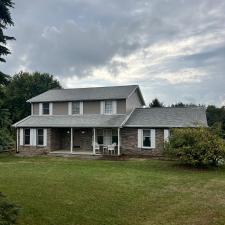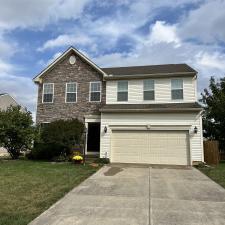 Professional House Washing Performed in Xenia, Ohio
Sarah rents a house in Xenia, which is a Ryan Homes house build. Like nearly every other home here, they suffer greatly from mold, algae, and mildew buildup on their siding. Sarah found us on Google and called to hire us for House Washing. We got Her […]
Exterior Cleaning Articles & Tips
How Often Should You Have Your House Washed?

Maintaining a clean and well-kept home is not just about the aesthetics, but also about ensuring the longevity of your property. One of the most effective ways to keep your house looking its best is by regularly washing it with a pressure washer. However, many homeowners […]

Commercial Pressure Washing Explained

At Bright Pressure Washing, we understand how important it is to own and operate in a clean space. Each building is typically owned by someone or something, and occupied by customers, guests, or employees. Having a clean building free of grime and contaminants whether it be […]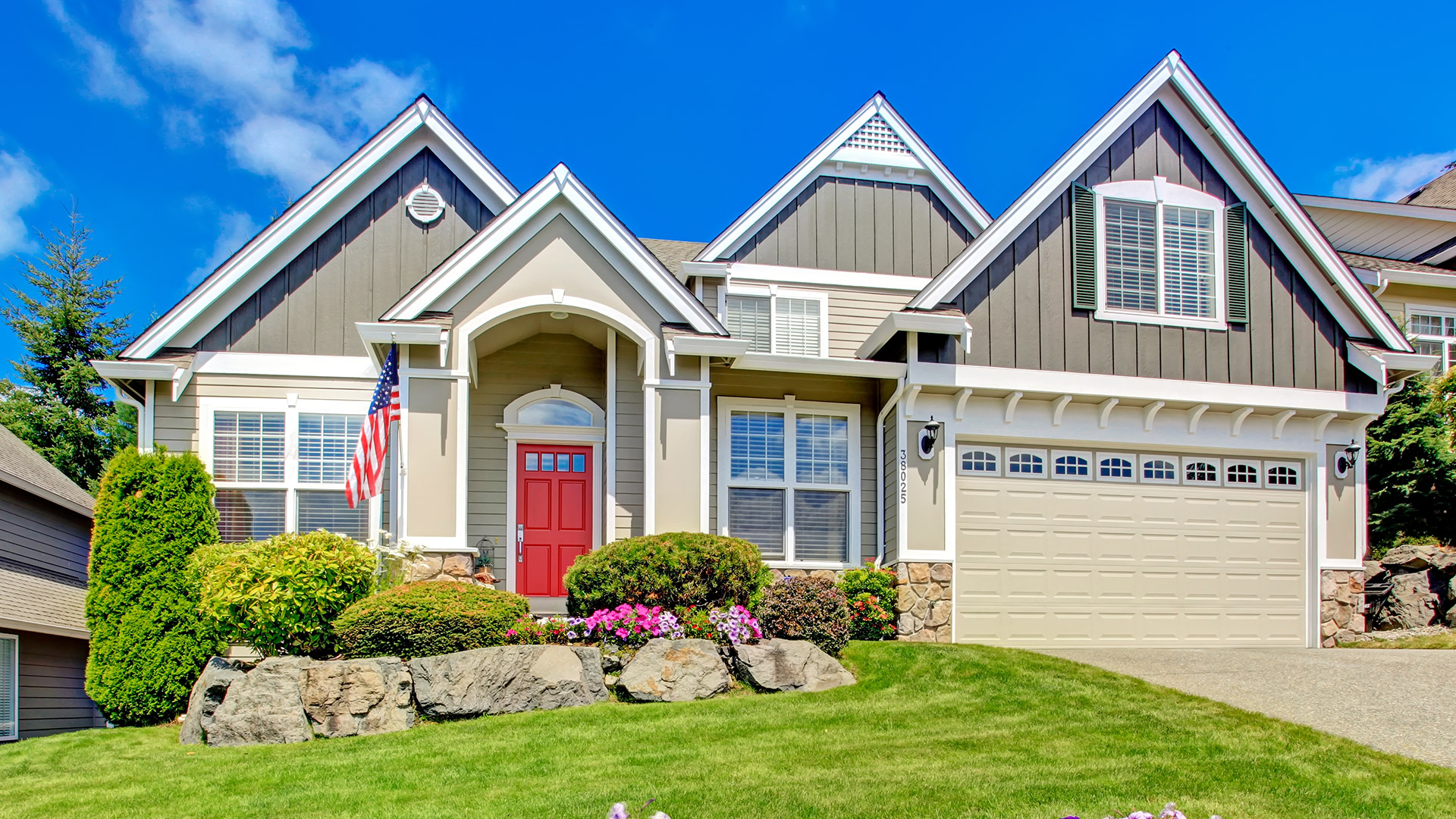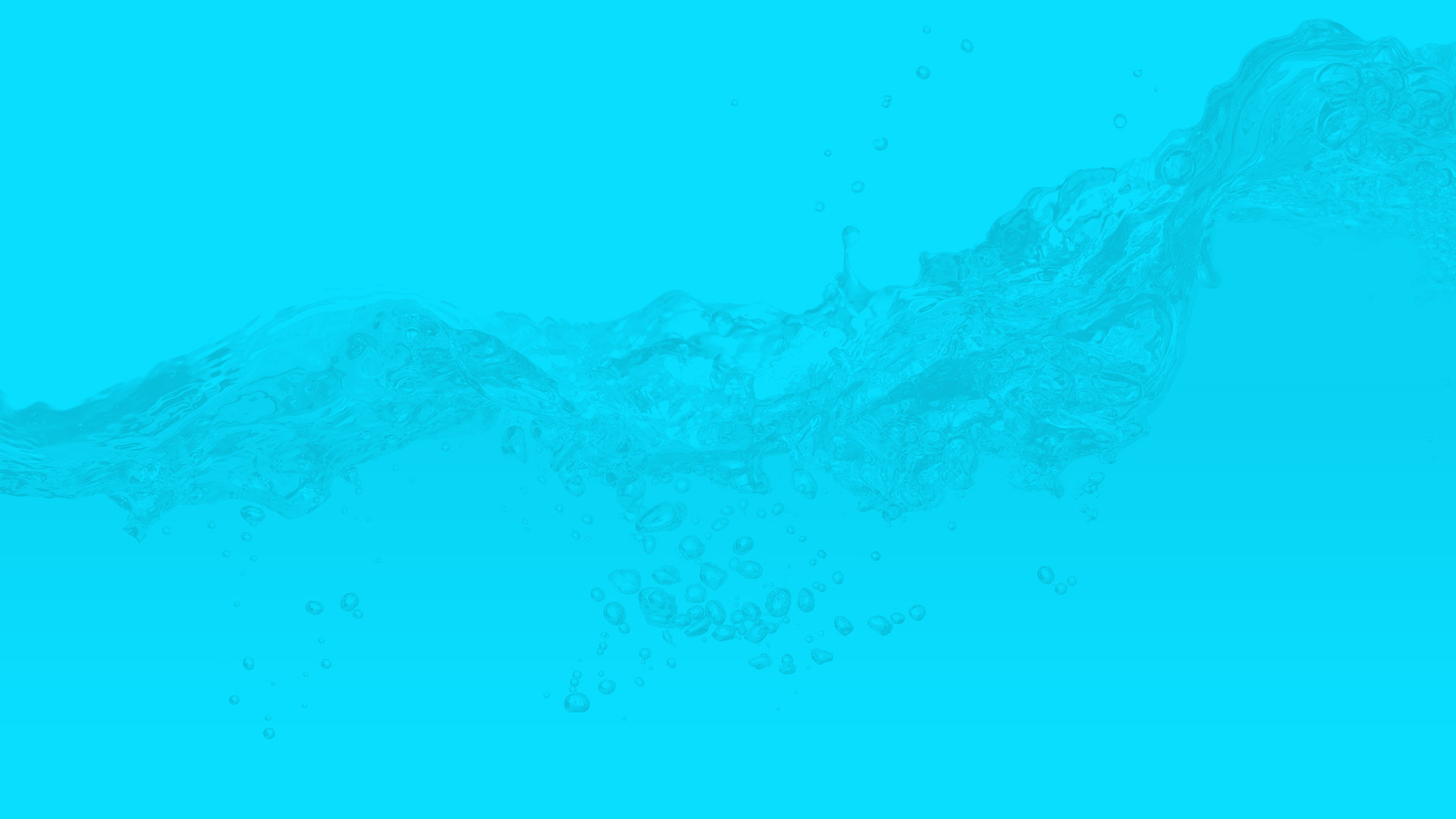 Contact Your Dayton Pressure Washing Experts Today!